2019-05-30 Fundraising Tea Reception
---
In order to give our alumni an update on our SPC School Enhancement Project and to get valuable opinion, the Fundraising Committee held the tea reception on May 30, 2019 at Board room on 2/F, Wong Ming Him Hall. We invited the class coordinators in 1960s to 1980s to join this sharing session by Principal Dennis Yuen and Dr. Ian Chan, the chairman of Fundraising Committee.
Mr. Yuen shared the goals and vision of SPC and explained the trend of education, which gives rise to the needs of the College to upgrade its hardware and software. We also invited a teacher, Mr. Chan Ping You, STEM Education Coordinator, to share about the existing STEM education resources and what needs to be improved. The new STEM laboratory is to be built on Campaign Two, with an aim of enhancing all-round education to students.
Last but not least, Dr. Chan gave a briefing on the latest development of the School Enhancement Project, and appealed to the SPC community for their support. All the class coordinators appreciated the goal and development of the school enhancement project and gave positive and very useful feedback.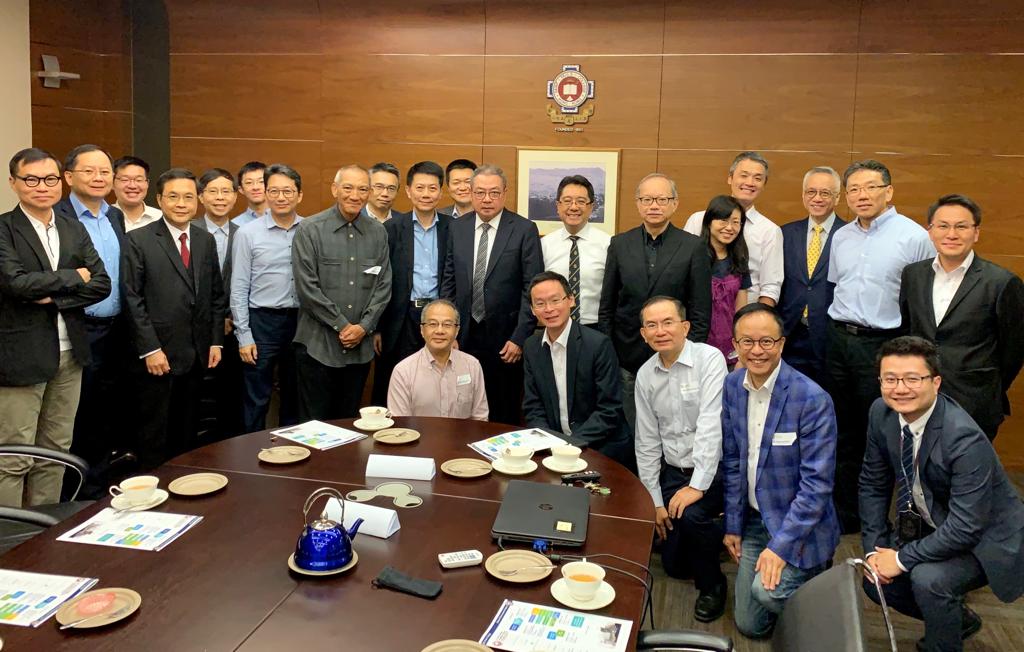 Attendee:
Mr. Nelson Chow - Class of 69
Dr. Chan Man Chung - Class of 72
Mr. Tang Chi Chuen - Class of 73
Dr. Siu Shing Chung - Class of 73
Mr. Lau Kwok Kuen, Eddie - Class of 73
Mr. Chan See Ming - Class of 73
Mr. Lo Hoi Kwong, Sunny - Class of 73
Mr. Alan Yeung - Class of 73
Mr. Man Yuk Lun - Class of 77
Mr. Chung Chi Ho, Ellis - Class of 79
Mr. Au Cham Sum, Samson - Class of 80
Mr. Hui Kwok Keung, Raymond - Class of 80
Dr. Cua Tin Yin, Simon - Class of 80
Dr. Li Kam Hop, George - Class of 81
Mr. Au Lik Sang - Class of 83
Mr. Dennis Wong - Class of 83
Mr. Wong Si Ming - Class of 83
Ms. Cecilia Fung - Class of 87 (F.7)
Mr. Taylor Hui - Class of 85
Mr. Stephen Lau - Class of 85
Host team
Mr. Dennis Yuen Dik Yan, Principal of SPC
Dr. Ian Chan Yau Nam (Class 67, Chairman of the Fundraising Committee)
Mr. Julian Lau (Class 75, Vice Chairman of the Fundraising Committee)
Mr. Ken Yeung (Class 82, Honorary Advisor of the Fundraising Committee )
Mr. Ivan Wong (Class 90)
Mr. Francis Hon (Class 92)
Mr. Philip Chiu (Class 94)
Mr. Alan Chiu (Class 96, Vice Chairman of the Fundraising Committee)
Mr. Chris Chan (Class 05)
Mr. Donald Choi (Class 17)