Newsletter OCT 2020 : St. Paul's College Foundation Fundraising Committee
---
Dear Donor,
It has been two months since I updated you on the progress of the Fundraising Campaign. I am sad to see the pandemic is still with us and would like to wish everyone health and stay healthy one more time.
As I indicated in my last newsletter, all the subcommittees, which were set up according to the new structure of the Foundation, have started functioning. The Fundraising Committee has two sub-committees to focus on different targets and strategies. The Annual Giving Committee would carry out annual giving campaign to support students' programmes at the College and Primary School, while the Capital / Endowment Gifts Committee would raise fund to support the School Enhancement Project and the Endowment Fund.
For more details about the new structure, please visit our web page, "Foundation Functional Committees at https://www.spc-foundation.org.hk/page.php?id=97 . Once again, I have to thank everyone involved who have worked so diligently for the benefit of St. Paul's, fully realising the spirit of "All for each and each for all".
We are now proceeding to the next phase of the School Enhancement Project. The main feature of Campaign Two is "Connectivity". It aims at bringing students, teachers, staff, parents and the public closer together. The main entrance and foyer would be more spacious, to accommodate relocated rooms such as the Shop and the College Office. New function rooms would also be set up, including the Medical Service Room for our students and a Waiting Room for our guests to relax before their appointments.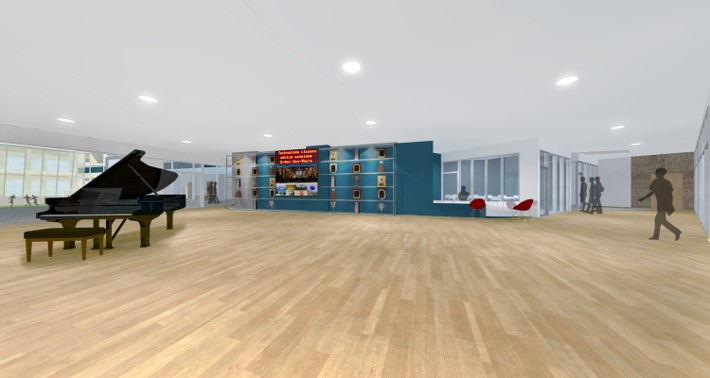 The second major construction is to replace the current outdoor swimming pool with a covered and heated pool for use in all seasons. The changing rooms will be adjacent to the pool that is more convenient to our students.
In closing, I would like to report another piece of uplifting news. We have a pledge of another 10 million dollars that would go towards the Endowment Fund. Let me appeal to you again for your continuous support of the School Enhancement Project. We still have a long way to go before we can reach our goal and we will not reach the goal without your support.
With regards,
Ian Chan Yau Nam ('67)
Convenor of Fundraising Committee
Chief Convenor of St. Paul's College Foundation