Phase One
---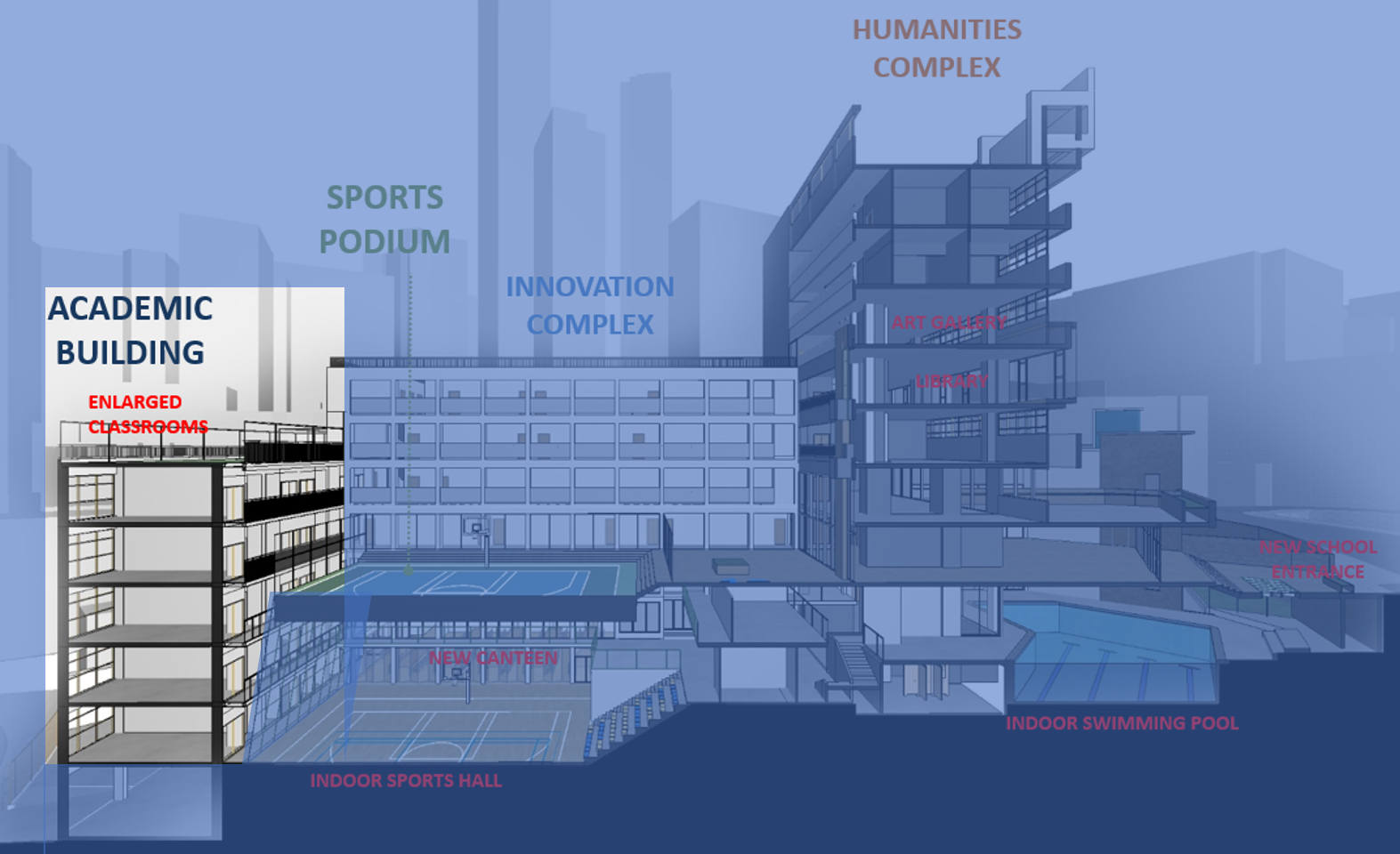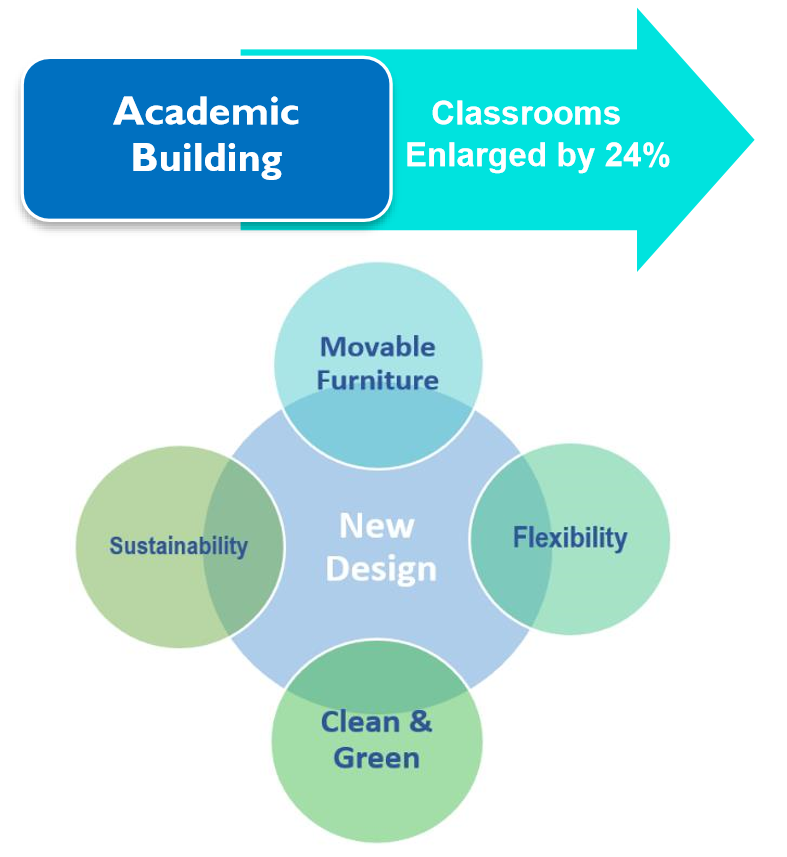 Campaign One - Classrooms - COMPLETED
The 36 classrooms are located in two sites: the Form 1-5 classrooms are in the North Wing/Academic Building, and the Form 6 classrooms in the 6th and 7th floor of the Stewart Building. They were built in 1962 and each classroom had a floor area of 49 m2. It was considered ample for 40 students then, but is below par in today's standard. Our first effort in the SEP is to increase the floor area of each of the classrooms. For those in the Academic Building, the walls are pushed out to incorporate the existing corridors. New corridors are then added. The Form-6 classrooms are reorganized, with two classrooms in each of the 6th, 7th, and 8th floor of the Stewart Building. In all cases, the floor area will be increased by about 24%.
At the same time, new teaching facilities, such as Apple-TVs, are being incorporated into the classrooms. The added space will allow flexible sitting arrangements so as to promote better interactions between students, as well as between students and teacher(s).
The work on the classrooms is in progress. The target date of completion is September 2019, to be ready for the start of the school year 2019-2020. When work for the classrooms is done, the focus will be on building a STEM (Science, Technology, Engineering, Mathematics) lab, an AR (Augmented Reality) VR (Virtual Reality) room and upgrade all the existing laboratories and computer rooms. These will be carried out after September 2019.

SCHEDULE
APRIL 2018 – AUGUST 2019

BUDGET
$90 MILLION